Well, I did not have problems with priming on my LM for years. At some point I decided to clean it. After that I immediately broke primer slider. Ordered 10 from Lee. This morning broke the new one again. Time to investigate.
I have found that primer pusher is not flush with bottom plane of the primer through, where slider runs over. I am talking of a place that is pointed by the red arrow at the picture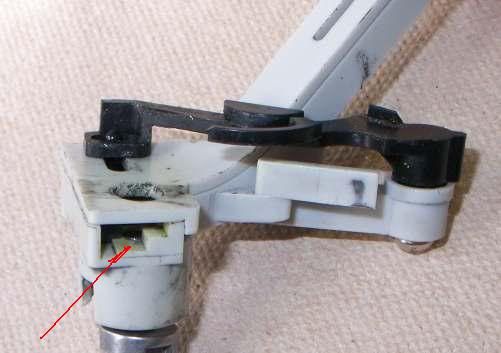 The steel pusher was dipping down below the plane. With no case at the priming station, the primer has to be slided back, but it can not,as it was dipping into hole in the through for the pusher.
Reason for the problem became clear. Gunk in a press carrier at the bottom of a primer pusher well hold the pusher higher, so its tip was flush. No gunk - the tip dips, and the above problems appear.
Fix was simple. I soldered a steel sheet patch to the narrow end at bottom of the pusher, and filed it to shape.
Note, you have to use "Tinner's Fluid" flux to solder iron surfaces, the one with Zinc Chloride. HD/Lowes/etc have it in stock.
With the patched pusher slider returns back fine even with primer in it. I am starting loading session, will see how it works.