I ordered a bunch of goodies for my 2 LM's from Magic Mike last week and installed them over the weekend.
I installed a Shake Brake plate on each press but only plan on using one cargo bar between the two. I found one at Menards for $15 that has reverse threads on one end so you turn the hole rod to adjust it....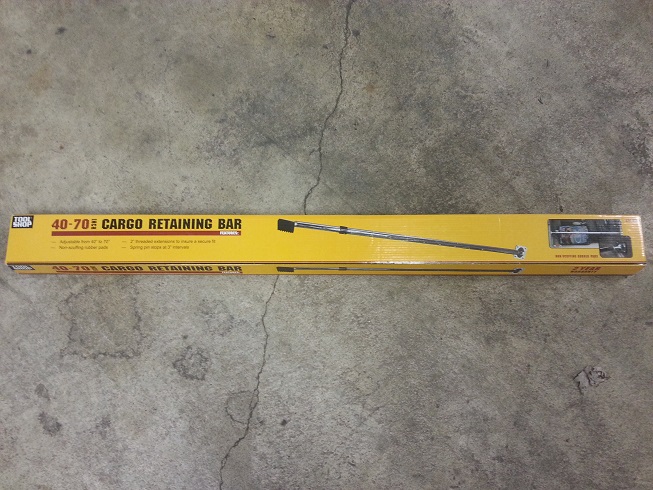 My LM's are mounted 38" from the floor (I sit on a stool while reloading), which is lower than most have them mounted, and had to modify the bar a bit.
The inner bar slides out from the outer bar and has spring loaded pegs that pop into holes in the outer bar which are spaced 3" apart, then has a 4-5" threaded rod on the ends for fine adjustment.
In order to get this bar to fit in the shorter space I have it retracted all the way into the outer bar and don't use any of the pegs/holes. There was a little problem with this, as the 4-5" threaded rod at the bottom of the outer bar was screwed in most of the way and would hit the peg "mechanism" in the inner rod and keep it from sitting down all the way. Remedy was easily done by removing the peg "mechanism", which is just a V shaped piece of metal the pegs are attached to...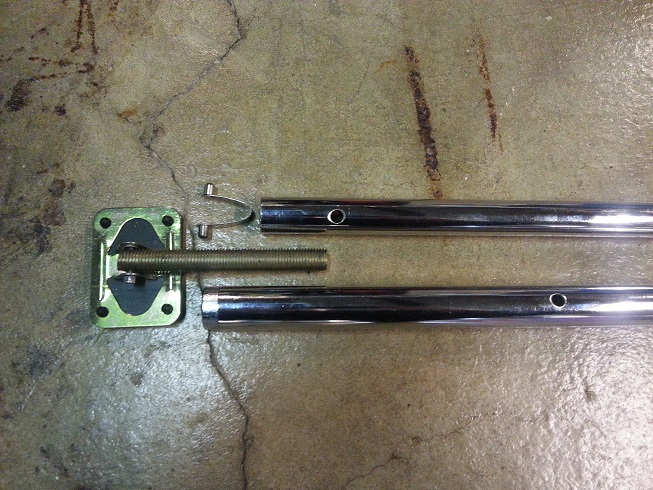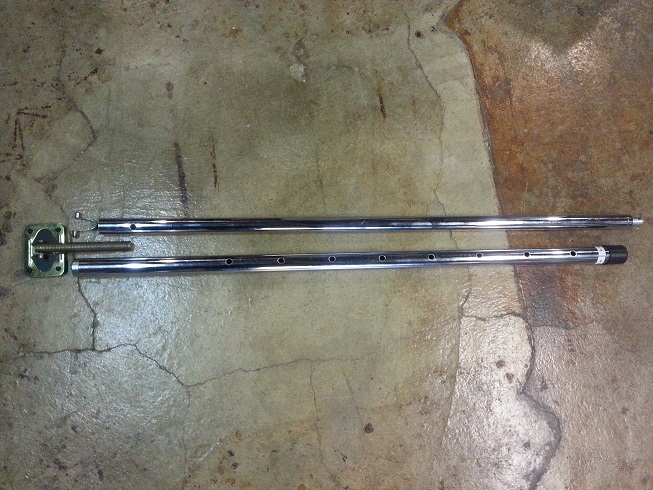 This allows the two tubes to be slid into each other and make the bar as short as possible and short enough for me to use it. I secure it to the Shake Brake plate with a small bolt and wing nut which is just hand tightened. This allows me to easily move it between my two presses. Adjustment is super easy, just turn the outer tube clockwise a couple turns to preload the press...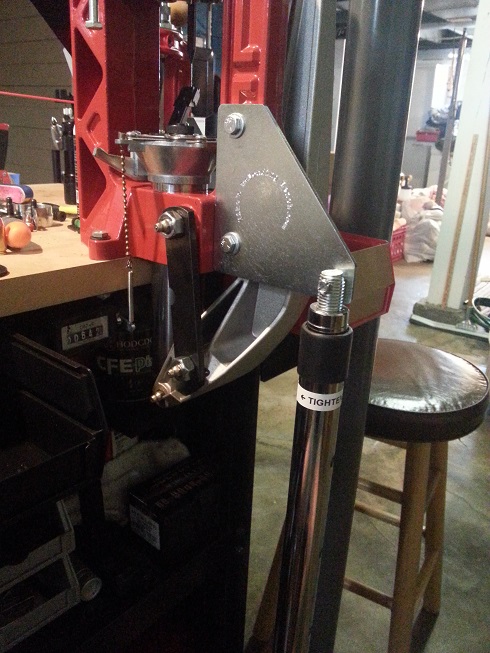 It really removes the "shake" in the press while reloading!
.