Went to the range yesterday and had my first reload hang-ups:
1) One failure to eject (likely under-charge from slung powder).
2) Three cases (of 500) were picked up, mangled during ejection* (did not jam)
3) One squib load & bullet lodged ("Pop" instead of "Bang," and case jammed, so no danger and was able to clear the barrel, but scary nonetheless).
* Can someone clue me into what likely happened to these 3 cases (Photo attached)? Shooting a .40 S&W 411, .40 S&W 180 gr. Speer TMJ Plinker bullets, with 7.0 gr. of Power Pistol??? Please help and thanks mucho!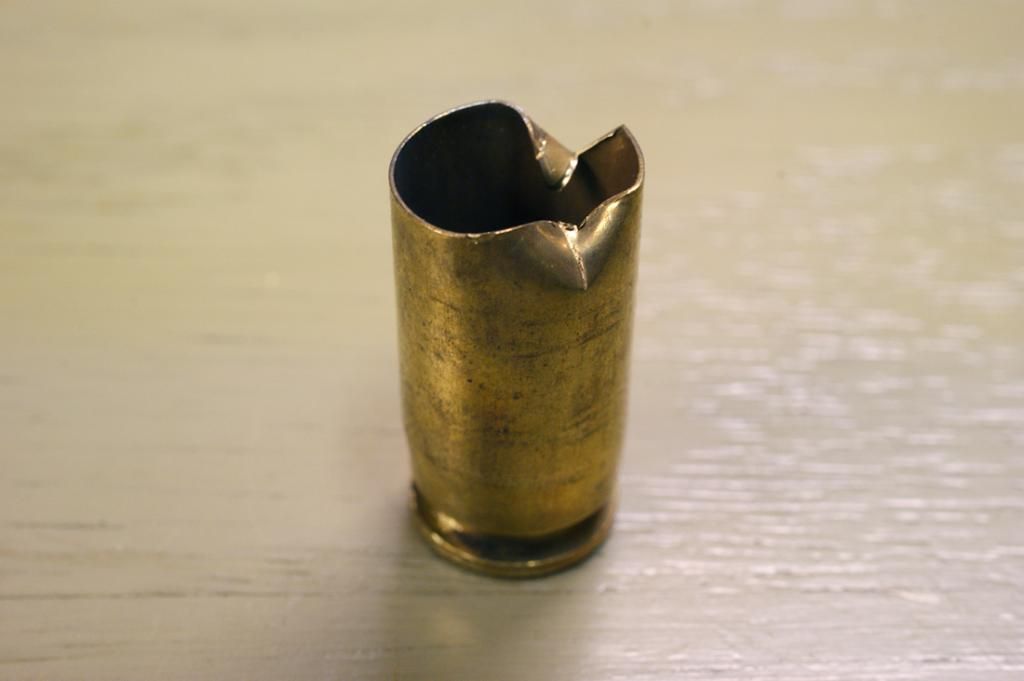 [/img]