Moderator: darwin
---
---
I use the smaller one I think it's a 1/2 ton with the FreeChex II and III. It works very well with plenty of clearance. I also use the the coils sold via the Free Chexs site.
http://www.coilandfoil.com/
Last edited by
daboone
on Thu Feb 18, 2016 9:26 am, edited 2 times in total.
---
They shoot whole lot straighter, keep barrel clean. I even pc and use hitech, next l will pc and gc and fill the lube ring. A hell of a boolit. l love all three. I have lyman 45 & the arbor. Just bought some ppg powder coat on ebay for 13$.
I hope they look like this: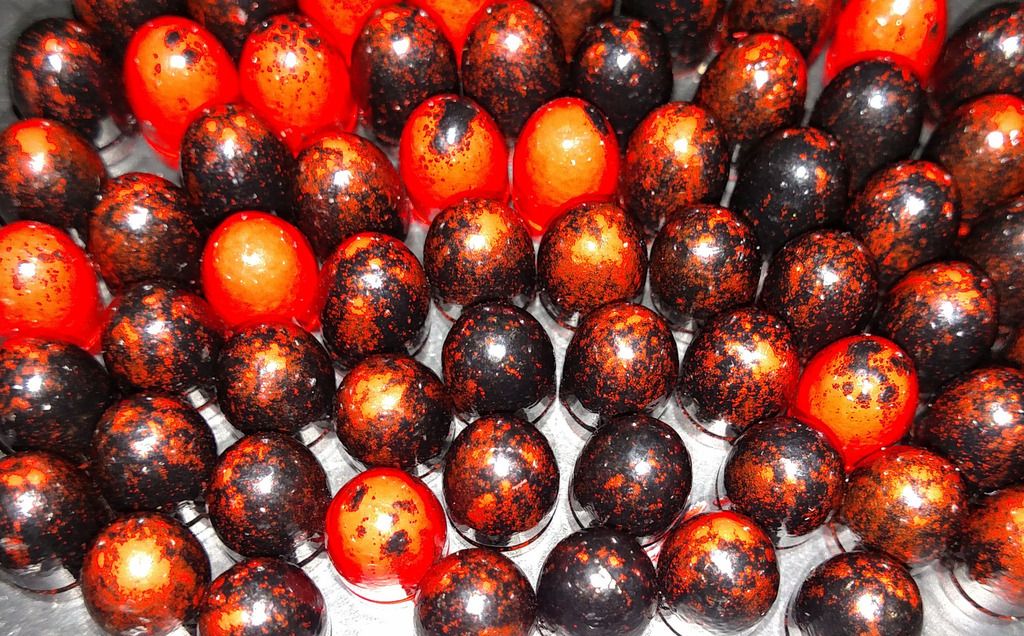 400 for 20 mins set on non-stick renolds aluminum. After you slosh and shake 2 tablespoons of ppg pc in plastic container. Their setting there by hemostats the take Q-tip and sprinkle each with your other color. I may try this color and some yellow sprinkled on. The gc and star blue lube in the ring. Its fun and relaxing. The shoot the paper good. I shoot w/both eyes western style, l dont look at the gun. I quit making ingots too. Steve Rowe turned me on to john, l buy lead ingots made at a foundry for boolits from john. I want a hollow point mold, been working to much to load. But l can see light & soon will be out.
-----------------------------
she's ugly but she's fat
---
---
Who is online
Users browsing this forum: No registered users and 3 guests