Here is a modification to Lee Loadmaster bullet feeder. It prevents bullet from being dropped if there is no shell in the bullet feeding station.
The mod prevents the bullet, which is not seated, to come back to feeder die by stopping feeding fingers with the bullet using two claws and two spring plates.
This modification consists of two claws on the sides of bullet feeding fingers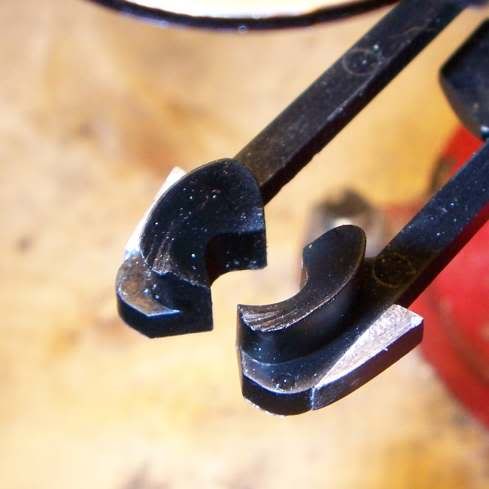 and two spring plates that are made from a tin food can.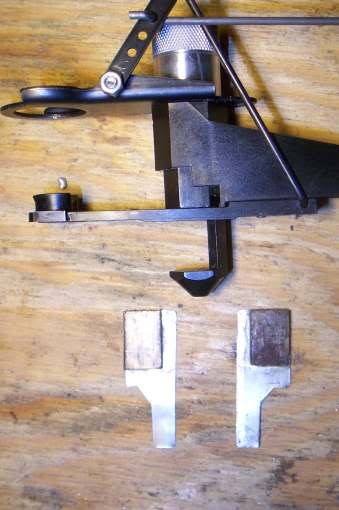 The aluminum claws are shaped like triangles and work like latch hooks over the plates. The claws and the plates are connected to the feeder parts with super glue. There are plastic pads between the plates and the feeder body. The claws stand behind the plates when there is no bullet in the fingers, and latch to the plates when a bullet is held by the fingers.
Here is how it looks assembled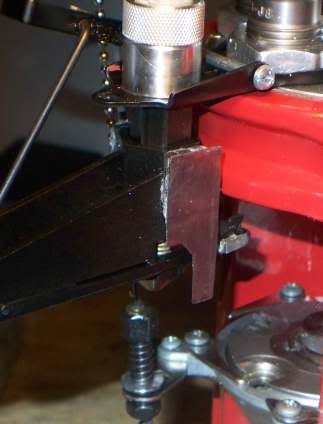 When there is no shell at the seating station, bullet in the fingers goes to the seating die, and comes back. The fingers are opened, and the claws are latching to the plates. Fingers do not go back to the die, and keep the bullet.
When there is a shell at the seating station,the bullet leaves the fingers to be seated into the case. On a way back the fingers are now closed. The claws are not latching, and the fingers come back to pick up a new bullet.