I got the press today. Cleaned it with steel wool, and hoppes9, lubricated where needed, mounted on a and loaded first 50 rounds for tomorrow' test
First, cave in a seating stem on a seat/crimp die differs from the one that I have.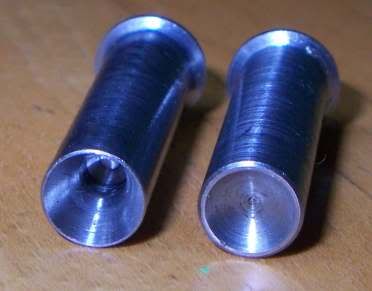 Cave on the stem, which came with the press, the right one at the picture, is shallow. I believe that the deep cave seating stem is later enhancement.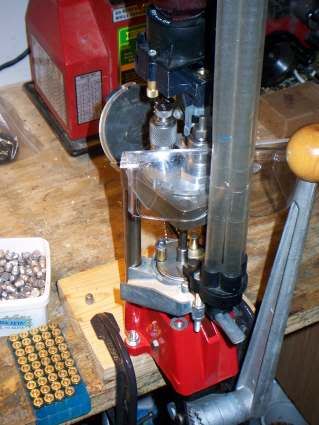 At the back is my HF case trimmer.
The 50 rounds went smooth. "Rhythm" differs from the one on a Loadmaster: priming "by feel" does require some attention. In my Loadmaster I refill primer tray when priming through is half empty. On the P1K, primers with the half empty through did not advance.
Nothing went wrong. Though I was not in a hurry, adjusted one operation at a time: die setup, charging, priming, then case feeding.
No doubt, operating the press is more complex than pulling a trigger, but is way simpler than, say, doing brake job on a car.